Magic Wands: at Kings 1/8
| | | | | | | | |
| --- | --- | --- | --- | --- | --- | --- | --- |
| | Score | Period | Off. Rtg. | eFG% | O.Reb.% | TO% | FTR |
| Orlando | 104 | Pace: 94 | 111.1 | 48.3 | 32.7 | 9.0 | 23.0 |
| Sacramento | 97 | Final | 107.1 | 54.1 | 27.8 | 16.9 | 24.7 |
Follow us on Twitter @OMagicDaily!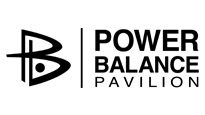 Sacramento, Calif.
(5-3) vs. (3-5)

Time/TV: 6 p.m./Sun Sports
Line: Orlando by 7
Tickets: $12-$374 on TiqIQ
Season Series: Tonight in Sacramento
Video Vault:
1) Otis Smith tells Josh Robbins of the Orlando Sentinel that if trying is a sin, he has indeed sinned. Robbins spoke with Smith about the state of his team and where Orlando goes moving forward.
2) Brian Schmitz of the Orlando Sentinel writes Dwight Howard's trade request is not going away and still stands. And, short of a championship, Howard's future is still complicated. Even with the distraction of Howard's trade request, he is playing at a high level.
3) David Pingalore is back. Take what he says with whatever grain of salt you want, but the WKMG sports director is reporting that Howard is rethinking his trade request and is heavily recruiting Deron Williams to join the Magic. Of course, Smith said in his interview with Josh Robbins of the Orlando Sentinel that nothing has changed with the Howard trade situation.
4) Marcos Breton of the Sacramento Bee writes the Kings problems go deeper than the dispute between a player and a coach.
5) Ryan Anderson returns to his "home court" in Sacramento a much different player than last year. As Josh Robbins of the Orlando Sentinel notes, this homecoming comes with a lot more expectation and responsibility on Anderson because Anderson is having a breakout season.
6) Benjamin Hoffman of Off The Dribble writes about the
second chance for Keith Smart
and his new charges in Sacramento. Ailene Voison of the Sacramento Bee writes Smart is not living in his successful playing past,
his life moved on after scoring the game winner for Indiana
in the NCAA Championship.
7) Stan Van Gundy says it is unlikely that there will be many lineup changes until after the West Coast trip.
8) Poor spacing has slowed down the Kings' offensive development, Keith Smart tells Matt Kawahara of the Sacramento Bee.
9) Sacramento is going to keep things simple as he sets the tone for his interim coaching tenure, as Matt Kawahara of the Sacramento Bee notes in his five things to watch tonight. Smart is still working to install his offense.
10) Once again, the Magic had no shootaround before today's game.